What Are They Saying About TS&C?
Reviews for Tea Stains & Cigarettes
"Candid, compelling, and carefully crafted; this was the easiest five stars I have ever awarded a poetry collection."
- Ceri Jones


"Beautifully and passionately written. You take a journey with b.l.g and feel like you're experiencing the love, pain, and hope alongside her. Reading this is a deeply life-affirming exercise in empathy."
- Anna Queen

"This is such a powerful collection of poetry. All I can really say is wow."
- M.C. Pending

"This collection of poems is beautifully heartbreaking. Blg takes you on an emotional rollercoaster through the ups and downs of mental health issues. The way Blg describes the ugly truth of mental health issues is so realistic. Inspiring, gut-wrenching, and so well written. I recommend everyone to read this book immediately!"
- Jen P.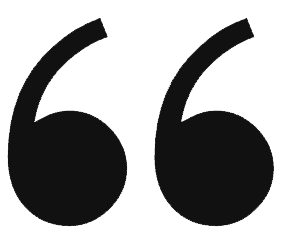 "Trigger warning, the collection includes the following themes: abuse, addiction, blood, body image, death (including children), gore, grief, eating disorders, mental illness, self-harm, sexual assault, suicide, suicidal ideology, trauma, and violence.


Brooke L. Gardner's debut poetry collection is a powerful reminder that no one is alone. Tea Stains & Cigarettes, in both parts harrowing and comforting, poignantly expresses past trauma, the difficulties of having a mental illness, and the process of finding self-love.

Structured in five parts, the collection unfolds like a novel told through verse. Beginning with childhood, pain, and abuse in the first two parts, the narrative then turns to a romance and the heartbreak that follows in the third and fourth parts. These sections are honest and incredibly moving. The final part, an ode to self-love, is an uplifting and valuable end to the narrative.

For me, as a reader with similar mental health difficulties, I applied a lot of my own situation to the text and thus found it reassuring. So much of Gardner's content was relatable; I very much understand Gardner when she states that "writing poetry [is] a form of coping against [her] mental disorders". One of Gardner's many strengths is writing in such an evocative style that alleviates some of her reader's anxieties, as well as her own.

I would like to thank Gardner for giving a voice to what is so often difficult to express in words. So many of the topics she traverses are not only relatable but crucial to spotlight in today's climate. Discussions of body image in one day and of sexual consent in guilty are especially notable examples. I also felt a lot of joy when reading the collection's romantic third section. Bookstore and sandy kisses were especially beautiful poems from this part.

Yet, the collection is likewise brilliant for Gardner's incredible lyricism. Within the first couple of poems, I was in awe of Gardner's writing style. She has such command of language across her numerous extended metaphors. Sugar coated provides another example of Gardner's writing prowess with its anaphora and punchy structure.

Fans of Rupi Kaur's poetic style and Sally Rooney's frank tone will find themselves equally moved by Gardner's writing. Indeed, Gardner surmises the collection's great emotional capacity in escape:

"poetry brings comfort
and ease
like putting a band-aid
on a bleeding wound".

While this is very true of writing poetry, it is similarly true for the reader finding solace in Gardner's collection."

Ceri Jones